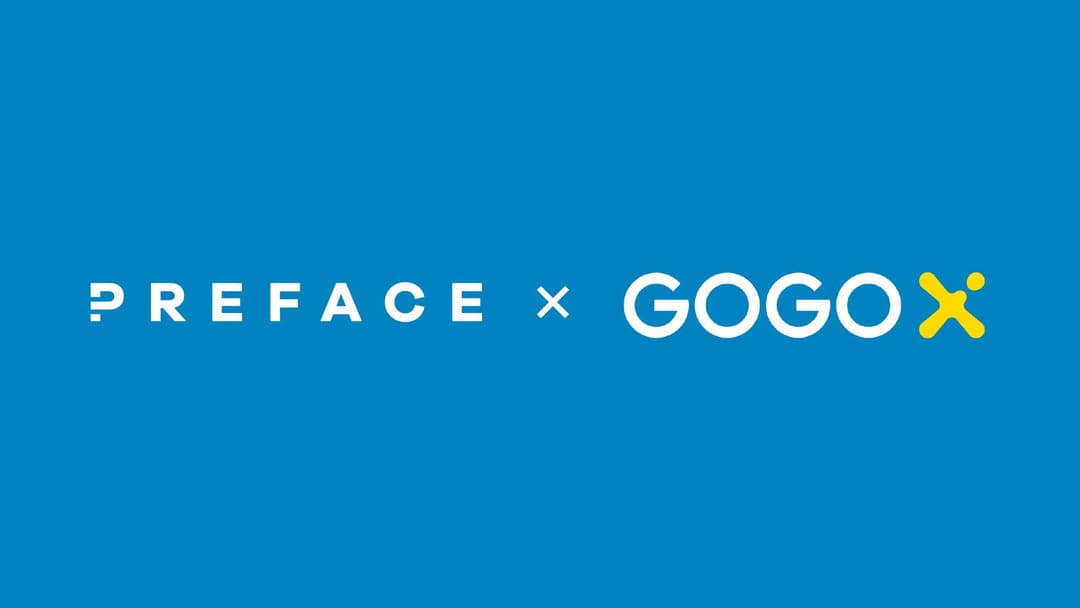 GoGoX Launches First AI Community Learning Lab for Underprivileged Children in Hong Kong
********* Partnering with Preface to Provide Innovative Technology Education Curriculums (April 4, 2023, Hong Kong) - GoGoX, formerly known as GoGoVan, is a leading logistics technology solution platform. As the world changes into the AI era, the rapid development of AI technology has brought about urgent cognitive and knowledge breakthroughs for individuals and enterprises across all industries, requiring them to adapt quickly. GoGoX's main goal in launching Hong Kong's first AI community learning lab is to seize the opportunity of its development and increase the social competitiveness of the new generation, thereby embracing the change and passing on the knowledge. The company will further enhance its corporate social responsibility and is committed to providing equal access to quality education opportunities for underprivileged children and students. The curriculum is supported by Preface, a pioneering technology training company that offers cutting-edge AI tools and practical skills development courses. Highlights: ● The lab offers free access to cutting-edge AI tools and practical skills development ● GoGoX aims to make AI learning accessible and affordable to everyone in Hong Kong ● Expert instructors and industry partners ensure that courses are relevant, up-to- date, and practical ● The initiative creates a supportive ecosystem for learning, networking, and professional development, and to promoting diversity, inclusion, and equal access to opportunities for all members of the Hong Kong community ● The mission is to promote social responsibility and contribute to a sustainable future The AI Community Learning Lab is a free training program that provides access to cutting- edge AI tools, such as ChatGPT, and practical skills development. The program aims to make AI learning accessible and affordable to everyone in Hong Kong.
"With the arrival and constant evolution of the AI era, global issues and development trends have become increasingly evident. However, Hong Kong's development in this area has remained at the level of enterprise applications, and many people, including our driver partners, low-income families, and even many blue-collar and white-collar workers, have not been able to grasp the opportunity or learn its application skills, which puts Hong Kong out of touch with the world. We believe that AI education is essential for the future of work and society," said co-founder and CEO of GoGoX, Steven Lam. "Our programs are designed to help individuals, especially underprivileged children, stay ahead of the curve."
The AI Community Learning Lab is a part of GoGoX's commitment to promoting diversity, inclusion, and equal access to opportunities for all members of the Hong Kong community. The learning lab will unite several startups in Hong Kong to fulfill social responsibility, provide resources, platforms, courses, and opportunities, and benefit more people. Initially, the lab will reach out to children of different ages in the district, define their interests and groups, and provide targeted free courses. "We are excited to partner with GoGoX to provide people in need of the tools and skills they need to succeed in the 21st century," said Tommie Lo, Founder and CEO of Preface. "The fast-paced advancements in AI pose a challenge to traditional ways of living, conducting businesses, and education. However, it also offers an opportunity to elevate productivity and make technical skills accessible to all. It is not about AI replacing humans, but rather humans who can collaborate effectively with AI who will replace those who can't, in the future. AI is not the future, it is the present. By learning how to use it responsibly, we can unlock new opportunities and empower learners to reach their full potential." While being optimistic about AI Learning, many have also raised concerns about the potential challenges and risks that AI may bring. One of the main challenges is the potential for AI to reinforce biases and inequalities, particularly if the algorithms and data used are biased or incomplete. Another challenge is the potential for AI to replace humans, such as teachers and instructors, as well as others, leading to job displacement and a loss of the personal touch and connection that is critical to effective learning. To address these challenges, GoGoX is committed to working with educators, policymakers, and technology developers to ensure that AI is used in a responsible and ethical manner in education. Steven and Tommie both noted, "We believe that education and training programs will need to be developed to help students and educators acquire the skills and knowledge necessary to work with and interact with AI in a constructive and positive way. By working collaboratively to develop responsible AI practices in education, we want to unlock the full potential of AI to transform and enhance learning opportunities for all students, as well as enhancing their critical thinking skills." The long-term development goal of the Community Learning Lab is to become a shared AI knowledge platform, continually discover talent, promote learning and professional development within this ecosystem. The lab is also committed to promoting diversity, inclusivity, and equal opportunities, enabling all members of the Hong Kong community to have equal access to opportunities. For more information on the AI Community Learning Lab from GoGoX, please visit https://www.gogox.com/blog/ai-community-learning-lab/ to sign up. Other supporting partners: GoodNotes, Green Tomatoes, Rice Robotics, etc.
About GoGoX
Since its inception in 2013, GoGoX has expanded its footprint across more than 360 cities with a network of more than 6.1 million registered drivers in six Asian regions (Singapore, Vietnam, India, South Korea, Mainland China, and Hong Kong) making it the first, and one of the largest, online intra-city logistics platforms in Asia. The company's offerings consist of customized logistics solutions including platform services (real-time delivery for individuals), enterprise services (planned logistic solutions for SMEs & Large Corporations), as well as value-added services (Fuel Cards and Electric Vehicles promotions to driver partners). GoGoX was listed on the main board of the Hong Kong Exchanges & Clearing (HKEX) in 2022.
About Preface
Preface is a leading technology training company that helps you stay ahead of the curve in today's fast-paced, tech-driven world. Our AI-powered tech training programmes provide fast and relevant content to empower enterprises and individuals to future-proof their businesses and careers.