How to be a Digital Nomad in 2022? Here are 5 things you need to know
It's no longer a choice between life and work, thanks to the interdependence of mobility and technology, some can now work from home, coffee shop, co-working space… literally anywhere with wifi. If you are interested in exploring the world while working, here are 5 things you need to consider before fully embracing digital nomadism.
What is a digital nomad?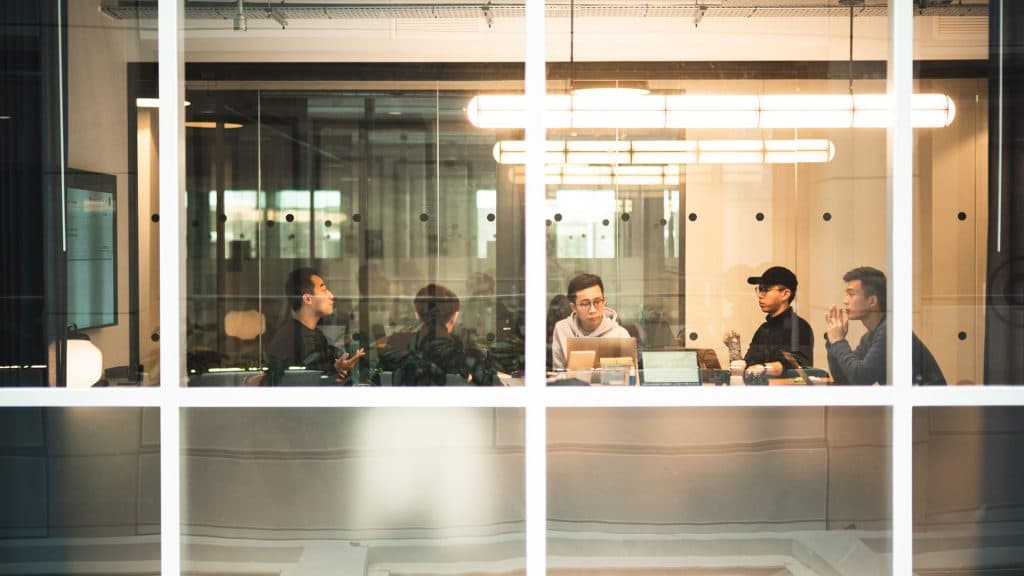 "A digital nomad is someone who desires the freedom to live and work around the world and uses technology to make this desire a reality." – Nomad Flag
The term "digital nomad" originated in 1997 by Tsugio Makimoto and David Manners, who have been the inspirations for many others. The bud began to bloom since we entered a new pandemic era – people quickly realised they can work as usual even without a fixed workplace.
The skills you need to become a digital nomad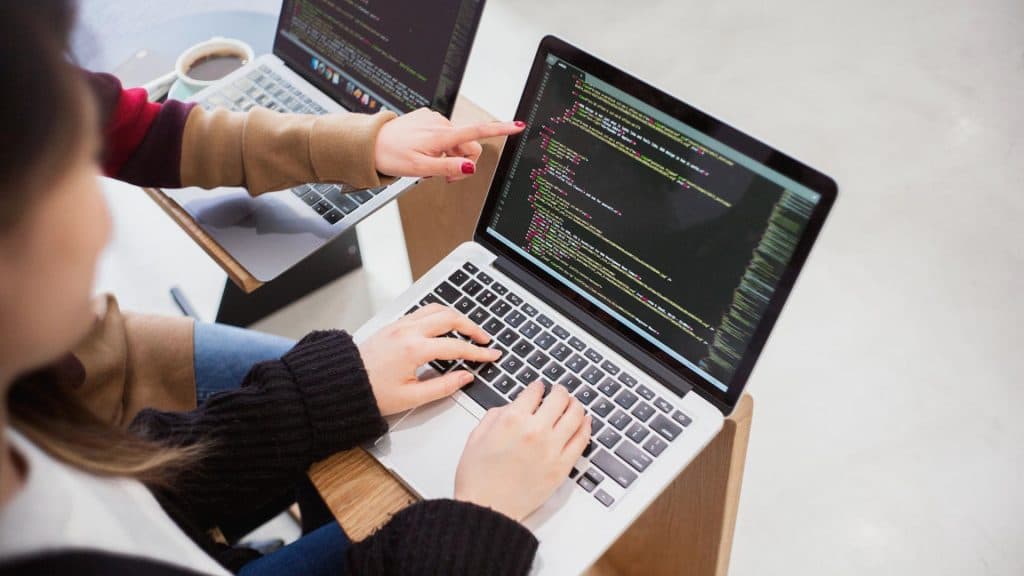 1. Tech Literacy
Since you will be making money in technology-oriented fields, a proven tech fluency is a guaranteed fast-pass ticket to the world of digital nomads. Needless to say, coding is already intersecting with different professions and this tendency will only grow in the future. In other words, there must be so much programming needed to be done at the moment, therefore, knowing how to communicate with computers through coding language is certainly a huge advantage.
2. Communication
Every digital nomad begins their careers with job searching, even if you are amazing at what you do, if you don't know how to market yourself, your gifts and experience just go to waste. You should therefore learn how to show and communicate to your potential clients, persuading them to "buddy up" with you.
3. Computer Skills
Very often, digital nomads have to provide virtual assistants to their team with the use of computers, so apart from the skills mentioned above, you also need to be proficient with cloud-based business solutions, digital business operations management software, online communication tools and more.
4. Flexibility
As the life of a digital nomad is full of uncertainties and surprises, you need to develop your adaptability and flexibility skills.If you decide to travel abroad frequently, you might be working with teammates in different time zones. That's why you should be able to adapt to change, particularly regarding how and when work gets done.
5. Work Ethic
Unlike conventional 9 to 5 jobs, you almost have 100% control over your schedule as a digital nomad. Imagine what will happen if you submit the tasks whenever you like without sticking firmly to the deadline. To be self-disciplined is one of the hardest but crucial things to accomplish if you are hoping to get the most out of nomadism.
Want to keep up with the tech-driven future? Check out Preface Coding Event for our latest Tech Seminars and Coding Workshops to stay relevant! Come enjoy the exquisite beverage selection from Preface Coffee & Wine while updating yourself with the most up-to-date knowledge!
Digital nomad jobs for beginners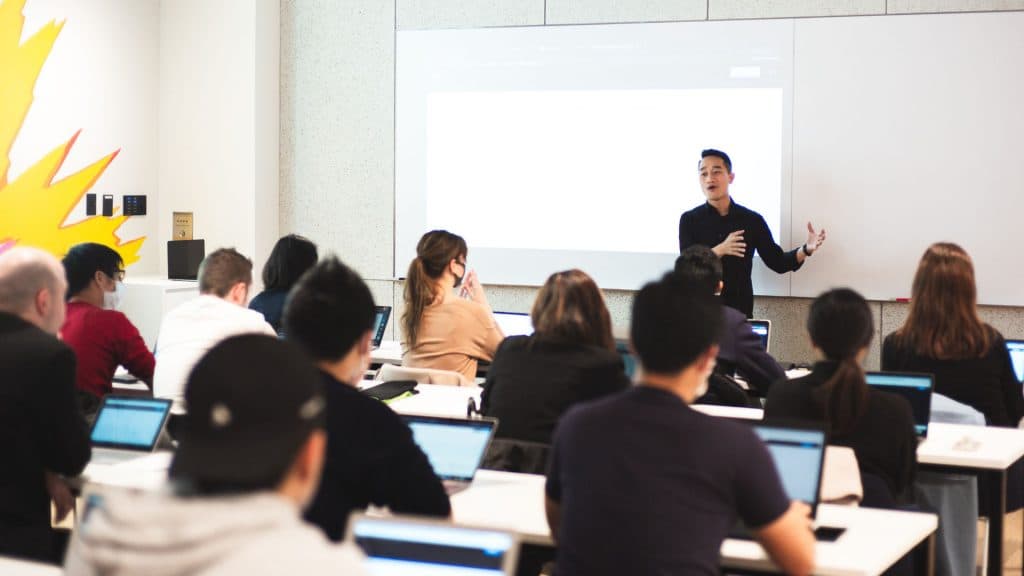 1. Programmer
No matter what industry you are in, you must witness a growing demand for highly skilled web and app developers. As a matter of fact, many companies are willing to recruit talents regardless of their working mode, thus, if you excel at programming languages such as HTML, CSS, Python and JavScript, you are already one step closer to the community.
2. Data Analyst
Not to forget we are in the age of big data, almost every company is looking for experts to analyse the vast piles of data and uncover insights for them. If you are equipped with the ability to deal with numbers and a foundation knowledge of Mathematics and Statistics, you will be able to sustain the digital nomad lifestyle.
3. Tutor
The rising need for education has boosted the demand for private tutoring, coding classes in particular. As coding is arguably one of the most important skills for current as well as future generations to learn, a tutor with extensive programming backgrounds is a great catch in the market. Not to mention there are so many tutoring platforms which offer a lot more flexibility and convenience than traditional ones, you can literally start online teaching right away!
4. Technical Support Specialist
Again, the 21st century is typically a digitally powered generation, people who know how to build and manage the technical aspects of digital networks are becoming more valuable. As a technical support specialist, you can serve a lot of different functions, ranging from general IT-based assistant to cyber security maintenance, which are all naturally laptop-based duties.
5. Blogger
You must have many interesting stories to share as you will be staying in many different countries. Simply write, edit and publish your personal travel insight and inspiration on a popular platform or on your own. Feel free to work from home, at your own time, and there is no limit on how much money you can make once you've got considerable fan loyalty.
How to find jobs and connect with other nomads?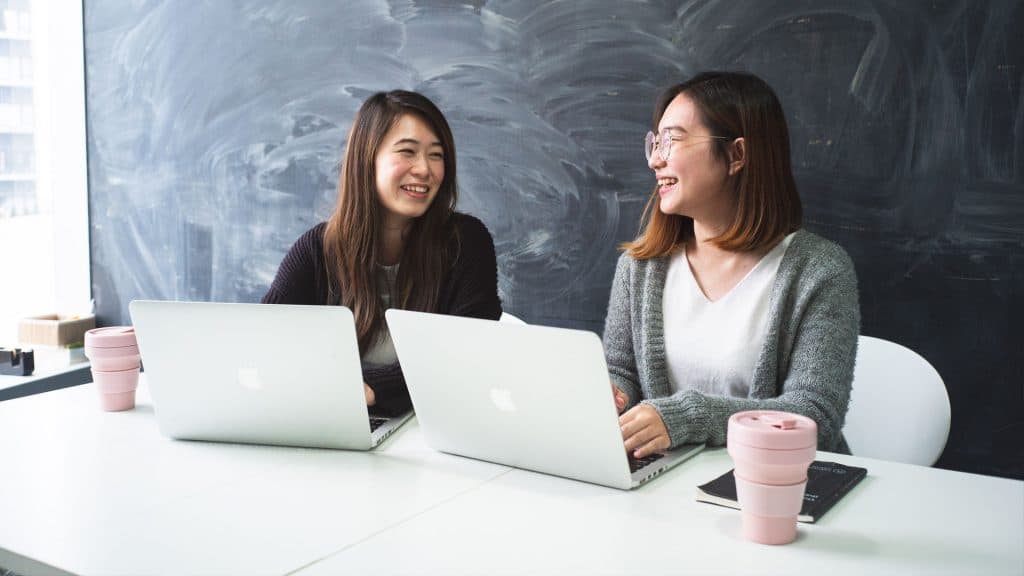 1. Upwork
Upwork is the world's largest network that connects clients and freelancers from across the globe. If you are looking for freelance gigs, Upwork is a good place to dive in and start getting opportunities instantly. With over 3 million jobs posted yearly, the platform provides a wide range of categories, from web design and software development to customer service and accounting.
2. Freelancer.com
Freelancer.com is another famous website where professionals and companies from around the globe collaborate on various projects. Not only can freelancers choose the size of the project they are interested in bidding on, they can also choose between hourly and fixed-priced jobs. Payments will be collected from clients upfront and transferred to the freelancer once the project is completed, giving both sides more protection.
3. Fiverr
Fiverr is a marketplace especially designed to help individuals get started with freelance work. It offers different types of professionals, including digital marketing, writing, translation, programming and the list can go on. This platform has been popular among freelancers as it only charges them minimal fee, making it a lot easier for them to earn a living as a freelancer.
4. Facebook Group
The digital nomad life can get lonely at times, fortunately, there are plenty of ways to find digital nomad communities to satisfy your social needs. Facebook groups such as "Digital Nomads Around the World", "Digital Nomads and Freedom Fighters" and "Remote Water Cooler" are some best online forums to stay in contact with like-minded peers and to meet new people. You can network, collaborate and socialise with other hard-working travellers like yourself simply by joining the group.
5. Co-working Space
If you want to meet other digital nomads in person instead of online, co-working spaces are surely great places for you. Many digital nomads prefer renting a desk at shared offices so as to stay focused in a quiet and comfy working environment, in addition, most coworking spaces try to foster a community by holding regular workshops and events which make them a good central spot to get connected with new friends.Source: Hostinger, Webflow, Anyplace
Pros and cons of becoming digital nomad
Before taking the leap to digital nomad, make sure the lifestyle suits you. If you are still struggling, here are pros and cons of digital nomadism for your reference:
| | |
| --- | --- |
| | |
| | |
| Freedom to work from anywhere | |
| | Require higher degree of self-control |
| | Routinely travel to unfamiliar places |
| Meet new people and learn about their culture | Being far from your family and closed friends  |
| Find the balance between professional and private life | Absence of paid holiday and employee benefits |
| Get inspired by new environments | Some countries are not welcoming to foreigners |
FAQs
1. How much can a digital nomad earn?
It is honestly a tricky question as the actual salary of every position varies. In order to let you get a clearer picture, below are the pay rates of some typical digital nomad jobs:
Software Engineer: USD$54/ hour

Freelance Writer: USD$24/hour

Virtual Assistant: USD$31/hour

Web Developer: USD$41/hour

Digital Marketing Consultant: USD$33/hour
2. What is a digital nomad visa?
Digital nomad visa is the travel permit that officially authorizes workers to work in a foreign country instead of their home country. By 2021, there are 24 regions issuing digital nomad visas to temporary remote workers, applicants have to fill out an online form and pay visa fees in order to earn the legal right for longer-term stays.Source: Investopedia
3. Where do the nomads stay?
Digital nomads don't have a permanent home as they move on to new places quite frequently. Luckily, there are many online accommodation platforms such as Anyplace, flOasis, Nomad Stays, Airbnb, Booking.com which offer hundreds of remote worker-friendly properties.
#2022
#Adult
#CareerAdvice
#DigitalNomad
#ThemedBlogs